Coast To Coast
Spectaxcular 2020
SAKA MAGER Virtual 2020
Past Event

Coast To Coast
---
Tanggal Acara
: 11 - 12 Juni 2022
Tepat Acara
: Parangtritis Geomaritime Science Park, Depok, Parangtritis,
Kec. Kretek, Kab. Bantul, DI Yogyakarta
Total Kategori
: 5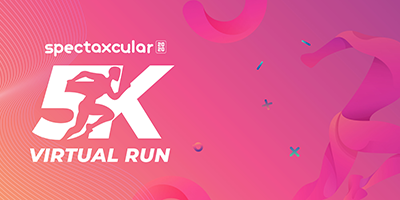 Spectaxcular Virtual Run 2020
---
| | |
| --- | --- |
| Tanggal Acara | : 16 - 21 Oktober 2020 |
| Tepat Acara | : Anywhere / Virtual |
| Total Kategori | : 4 |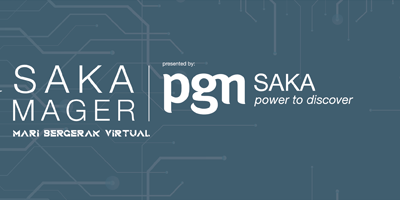 PGN SAKA MAGER 2020 (Mari Gerak)
---
| | |
| --- | --- |
| Tanggal Acara | : 6 - 27 September 2020 |
| Tepat Acara | : Anywhere / Virtual |
| Total Kategori | : 6 |
SYARAT & KETENTUAN
1. Definisi
"Ketentuan" berarti syarat dan ketentuan mendaftar dalam acara.
"Formulir Pendaftaran" berarti halaman web yang harus diisi secara Online untuk berpartisipasi dalam acara.
"Event" berarti nama acara pada Formulir Pendaftaran.
"Penyelenggara" berarti ISPORT.
"Biaya Pendaftaran" berarti harga ikut serta dalam acara sebagaimana diatur dalam Formulir Pendaftaran.
"Help Desk" berarti meja informasi resmi yang dijalankan oleh penyelenggara selama acara berlangsung.
"Online Entry Portal" berarti sistem resmi pendaftaran online. Peserta harus menggunakan sistem ini untuk pengisian, pendaftaran dan pembayaran.
"Peserta" berarti orang yang namanya tertera pada Formulir Pendaftaran yang akan berpartisipasi dalam acara.
"Race Pack" berarti paket resmi yang dikeluarkan oleh penyelenggara untuk Peserta yang di dalamnya termasuk semua material Acara yang relevan.
2. Kondisi ini berlaku mutlak dan memenangi atas setiap persyaratan atau ketentuan (baik jika atau tidak bertentangan atau tidak konsisten dengan ketentuan ini) yang terkandung atau disebutkan dalam dokumen yang diajukan oleh Peserta atau dalam korespondensi atau di tempat lain baik tersurat maupun tersirat dalam perjanjian perdagangan, praktek atau cara bertransaksi. Perubahan dari Ketentuan ini hanya berlaku jika penyelenggara memberikan pemberitahuan kepada Peserta secara tertulis dalam berita acara resmi atau korespondensi sebelum acara (termasuk melalui email, surat, media sosial dan pengumuman lainnya). Peserta dianggap telah menerima Ketentuan ini setelah selesai mengisi Formulir Pendaftaran. Semua Ketentuanjuga mencakup Peserta amal kecuali secara tegas dinyatakan berbeda.
2.1 Peserta mengakui bahwa dengan berpartisipasi dalam acara ini berarti menitikberatkan kegiatan fisik. Maka Peserta mengakui bahwa berpartisipasi dalam acara ini akan menuntut kesiapan fisik dan Peserta menyadari sifat acara dan keterlibatan risiko medis dan fisik yang terkait.
2.2 Peserta setuju bahwa ia secara fisik mampu berpartisipasi dalam acara ini dan setuju untuk bertanggung jawab atas tindakan dirinya sendiri dan penyelenggara, pejabat, karyawan, agen, afiliasi, perusahaan terkait, sponsor atau penasihat medis tidak bertanggung jawab atas cedera atau penyakit yang mungkin diderita peserta sebagai akibat dari partisipasinya dalam acara. Peserta menerima bahwa jika terdapathalangan secara medis atau fisik yang timbul sebelum acara yang kemungkinan akan mempengaruhi kemampuannya untuk berpartisipasi, Peserta akan secara sukarela undur diri sesuai dengan Ketentuan ini. Peserta mengakui pengecualian kewajiban dan ganti rugi dalam klausul 5 dari Ketentuan ini.
2.3 Peserta setuju untuk mematuhi semua peraturan yang berlaku dan peraturan yang relevan dari organisasi pemerintah yang mengawasi jalannya acara. Peserta tidak berhak untuk mendapatkan pengembalian uang dari Biaya Pendaftaran jika ia didiskualifikasi dari acara sebagai akibat dari pelanggaran Ketentuan atau aturan dan peraturan.
2.4 penyelenggara berhak menetapkan cut off times (COT) yang sesuai sebagai bagian dari aturan acara, menjadi batas waktu yang dibutuhkan untuk menyelesaikan bagian-bagian dari acara (seperti yang ditetapkan oleh penyelenggara sebagai kebijakannya) untuk memastikan aman dan layaknya acara tersebut. Selanjutnya, Peserta mungkin diminta untuk menarik diri dari perlombaan sesuai dengan penerapan cut off times (COT).
2.5 penyelenggara berhak setiap saat untuk mengeluarkan Peserta dari acara atau mencegah Peserta mengambil bagian dalam acara jika menurut kebijakan Event Organisertindakan tersebut diperlukan untuk alasan keamanan atau kenyamanan yang kondusif selama acara untuk peserta lain, atau karena alasan lain yang wajar. Biaya Pendaftaran tidak akan dikembalikan apabila Peserta telah bertindak lalai, berlaku kriminal, dengan sengaja atau tidak hati-hati dan toleransi selama acara atau pada peserta lainnya, sehingga menyebabka pembatalan kepesertaannya.
2.6 Pada Race Pack collection, peserta wajib menyerahkan identitas pribadi yang berlaku sesuai ketentuan yang dikeluarkan oleh penyelenggara (Seperti KTP, SIM, KITAS atau Passport).
2.7 Sementara penyelenggara memastikan jalannya acara, Peserta mengakui bahwa kecelakaan diri dan asuransi barang-barang pribadi adalah tanggung jawab pribadinya.
2.8 penyelenggara akan mengirimkan semua materi komunikasi termasuk newsletter dan informasi acara lain yang relevan ke alamat email yang diberikan oleh Peserta pada aplikasi asli mereka. penyelenggara tidak bertanggung jawab atas segala kerusakan komputer atau kelainan teknis lainnya yang mungkin terjadi dalam proses mengirimkan komunikasi email tersebut yang dapat menyebabkan kegagalan penerimaan oleh Peserta. Untuk memastikan penerimaan semua informasi acara adalah tanggung jawab Peserta dalam memberikan alamat email, alamat pos yang benar dan menginformasikan penyelenggara setiap adanya perubahan sebelum Event dalam batas waktu yang ditetapkan dalam Ketentuan ini.
2.9 Batasan umur yang berlaku per kategori adalah berdasarkan umur peserta per tanggal 31 Desember di tahun berlangsungnya acara.
2.10 Semua keputusan dan peraturan yang dikeluarkan oleh penyelenggara, karyawan dan agen-agennya dianggap final. Oleh karena itu, Peserta akan mematuhi semua aturan acara dan semua petunjuk dan pedoman yang diberikan oleh panitia, marshal, dan personil keamanan. Peserta mengakui dan setuju bahwa penyelenggara akan mengatur dan menjalankan acara dan akan memiliki otoritas tunggal dan menjadi penentu akhir pada semua keputusan yang berkaitan dengan keselamatan, selama dan pengaturanacara, aturan acara, timing/finish time dan penerapannya.
2.11 Kepesertaan adalah bersifat pribadi dan tidak dapat dialihkan hak atau kewajibannya berdasarkan perjanjian ini tanpa persetujuan tertulis dari penyelenggara. Peserta menyatakan dan menjamin bahwa tanda masuk yang dibeli untuk penggunaan pribadi saja, bahwa hal itu tidak dapat disumbangkan secara gratis atau diberikan secara gratis, dan bahwa hal itu tidak dibeli sebagai bagian dari setiap bentuk usaha atau kegiatan komersial dan khususnya, bahwa tanda masuk tidak dapat dijual kembali atau ditawarkan untuk dijual kembali oleh siapapun dan tidak boleh digunakan untuk iklan, promosi penggunaan sebagai hadiah (termasuk dalam kompetisi dan undian), paket wisata, atau untuk tujuan perdagangan lainnya. Donasi, pemberian, penjualan kembali atau percobaan dijual kembali dapat dijadikan alasan untuk penyitaan atau pembatalan tanpa pengembalian uang atau kompensasi lainnya.
2.12 Peserta mengakui dan menerima bahwa keadaan acara dapat berubah dari waktu ke waktu karena alasan di luar kendali yang wajar oleh penyelenggara atau sebaliknya, tanpa menimbulkan tanggung jawab apapun dari penyelenggara dan tanpa hak Penarikan papun yang harus dibayar oleh penyelenggara pada Peserta selain yang dinyatakan dalam klausul 4 di bawah ini. Dengan cara contoh, dan untuk tujuan ilustrasi saja, pengaturan parkir mobil dan masalah dengan hotel, mungkin timbul, tapi terjadinya masalah tersebut tidak memungkinkan Peserta untuk menarik diri dan juga bukan tanggung jawab penyelenggara kecuali apabila ditetapkan berbeda.
3. Pemesanan dan Pembayaran
3.1 Peserta wajib mengisi Formulir Masuk melalui Entry Portal Online dan mengirimkannya bersama-sama dengan pembayaran Biaya Masuk sesuai dengan situs web resmi acara ini.
3.2 Peserta tidak akan memenuhi syarat atau berhak untuk berpartisipasi dalam acara tersebut hingga pembayaran penuh dari Biaya Pendaftaran telah diterima oleh penyelenggara. Pembayaran tidak dianggap diterima hingga penyelenggara telah betul-betul menerima dana secara keseluruhan.
4. Penarikan, Pembatalan atau Perubahan
4.1 Tanda Masuk secara ketat tidak dapat dipindahtangankan, dan Biaya Masuk tidak dapat dikembalikan.
4.2 penyelenggara berhak untuk mengubah tanggal acara. Bilamana perubahan tanggal telah diumumkan dan Peserta berhalangan hadir pada tanggal revisi, ia memiliki tiga minggu untuk menginformasikan pada penyelenggara secara tertulis sejak perubahan tanggal diumumkan untuk menerima pengembalian Biaya Pendaftaran mereka. Peserta mengakui bahwa tempat peserta terbatas dan pembayaran Biaya Masuk dan reservasi tempat memiliki efek pada logistik acara.
4.3 Peserta tidak berhak untuk mengubah Kategori lebih lanjut setelah mengirimkan Formulir entri kecuali diatur secara berbeda.
4.4 penyelenggara berhak untuk mengubah format acara dalam kebijakannya atau membatalkan acara karena keadaan di luar kendali yang wajar. Dalam hal acara dibatalkan, penyelenggara harus melakukan pengembalian dana penuh dengan tidak lagi bertanggung jawab atas apapun yang timbul dari pembatalan tersebut, jika acara diubah ke format lain, Peserta tidak berhak atas pengembalian dan tidak ada kewajiban apapun yang timbul dari perubahan tersebut.
5. Tanggung Jawab/Kewajiban Penyelenggara
5.1 Meski dalam syarat apapun dalam Ketentuan ini Penyelenggara tidak bertanggung jawab kepada Peserta untuk setiap kejadian, kecelakaan, cedera fisik dan medis, kesalahan (termasuk kelalaian) atau untuk kerugian bisnis, pendapatan atau keuntungan, tabungan atau pengeluaran sia-sia, kehilangan atau kerusakan atau peralatan pribadi milik Peserta atau kerusakan apapun baik langsung atau konsekuensial (walaupun kerugian tersebut berada dalam pertimbangan para pihak pada tanggal mengirimkan Formulir pendaftaran) yang timbul dari Peserta dalam mengambil bagian dalam acara atau masalah lainnya yang timbul berdasarkan Ketentuan ini juga untuk jumlah keseluruhan lebih besar dari Biaya Pendaftaran yng dibayarkan oleh Peserta. Tanpa membatasi hal tersebut, penyelenggara tidak akan bertanggung jawab atas setiap tindakan dari setiap penonton atau pihak ketiga lainnya kecuali yang ditetapkan secara berbeda.
5.2 dengan serta-merta, tegas dan tidak dapat dibatalkan oleh peserta, untuk dirinya sendiri, ahli waris dan penerus yang berhak untuk melakukan penuntutan atau klaim apapun terhadap Penyelenggara, pejabat, karyawan, pemasok dan/atau sponsor dan/atau pihak-pihak yang dianggap bertanggung jawab ("Pihak Asosiasi") sebagai akibat dari segala jenis kerugian fisik, mental atau kerugian lainnya atau kerusakan apapun (termasuk kehilangan pendapatan, keuntungan, atau rasa sakit dan penderitaan) yang diderita oleh Peserta, langsung atau tidak langsung, atau dengan keluarga/atau oleh tanggungan dan disebabkan oleh sebuah peristiwa dengan cara apapun berkaitan dengan partisipasi Peserta dalam acara, dan Peserta dengan ini menyanggupi, untuk dirinya sendiri, ahli waris dan penerus yang berhak untuk mengganti kerugian dan membebaskan Penyelenggara, dan Pihak Terkait dari setiap biaya dan/atau jumlah yang mereka atau salah satu dari mereka mungkin butuhkan untuk membayar sebagai akibat dari tuntutan atau klaim tersebut dia
5.3 bersama ketentuan ini juga mencegah atau membebaskan tanggung jawab Penyelenggara Acara:
5.3.1 untuk kematian atau cedera pribadi yang disebabkan oleh kelalaian Penyelenggara;
5.3.2 untuk penipuan atau yang secara tidak sengaja terjadi, atau
5.3.3 untuk setiap hal yang dianggap ilegal bagi Penyelenggara acara untuk mengecualikan atau mencoba untuk mengesampingkan tanggung jawab.
5.4 Klausul 5 ini harus dibaca dan ditafsirkan dan tunduk pada pembatasan yang diberlakukan oleh hukum yang berlaku.
6. Publisitas dan Hasil
6.1 Peserta tidak dapat membatalkan dan setuju untuk:
6.1.1 tampil dalam acara yang sedang difilmkan, direkam, ditayangkan dan dieksploitasi secara keseluruhan atau sebagian dalam program televisi, film, video atau siaran dalam bentuk apapun dengan segala cara dan di semua media dan format, berlaku saat atau dibuat setelah tanggal Ketentuan ini, dan
6.1.2 penggunaan dan reproduksi nama Peserta, kemiripan, penampilan dan foto-foto, film dan rekaman dengan segala cara dan di semua media untuk tujuan periklanan, publisitas dan lainnya dalam kaitannya dengan eksploitasi acara (dan kejadian di masa depan) dan/atau promosi acara (dan kejadian di masa depan) dan hak komersial yang berkaitan dengan acara (dan kejadian di masa depan), sejauh penggunaan tersebut tidak menunjukkan dukungan langsung oleh Peserta dari setiap sponsor resmi atau pendukung acara.
6.2 Setiap film, foto (dengan kamera atau ponsel), atau rekaman lainnya yang bergerak atau gambar diam, dan semua kekayaan intelektual yang berhubungan dengannya (termasuk namun tidak terbatas pada hak cipta) akan tetap menjadi milik dari Penyelenggara acara, dan di mana seperti kekayaan intelektual tidak secara otomatis terkait oleh Penyelenggara acara, Ketentuan ini bersifat mengikat secara hukum dan Peserta wajib menandatangani semua dokumen yang wajar yang diperlukan untuk hal tersebut. Dengan demikian setiap rekaman tersebut tidak akan digunakan selain untuk penggunaan pribadi tanpa persetujuan tertulis oleh pihak Penyelenggara.
7. Umum
7.1 Ketentuan ini (dan seluruh dokumen sebagaimana dimaksud di dalamnya) merupakan seluruh perjanjian dan kesepahaman para pihak dan menggantikan setiap perjanjian sebelumnya antara para pihak yang terkait dengan acara. Peserta mengakui dan setuju bahwa dalam mengirimkan Formulir pendaftaran (dan dokumen sebagaimana dimaksud di dalamnya) tidak bergantung pada, dan tidak berarti menimbulkanhubungan, pernyataan, jaminan, pemahaman, janji atau jaminan lain (apakah lalai atau tidak disengaja) dari setiap orang (baik pihak yang berkaitan dengan Ketentuan ini atau tidak) selain secara tegas diatur dalam Ketentuan ini.
7.2 Tidak ada dalam Ketentuan ini yang dapat dianggap sebagai kemitraan antara para pihak atau dianggap salah satu pihak sebagai agen yang lain untuk tujuan apapun dan para pihak tidak memiliki kewenangan atau kekuasaan untuk mengikat diri atau kontrak atas nama yang lain dengan cara apapun atau untuk tujuan apapun.
7.3 Ketentuan pembebasan tuntutan ini tidak berlaku kecuali secara tertulis ditandatangani oleh kedua belah pihak dan setiap pengabaian tersebut tidak akan dianggap sebagai pelanggaran berikutnya atau bersifat sama dan serupa.
7.4 Sejauh diizinkan oleh hukum semua ketentuan ini harus dipisahkan dan tidak ada ketentuan yang terpengaruh oleh ketidakberlakuan atau tidak berlakunya ketentuan lainnya dengan ketentuan yang tersisa jika dibutuhkan, yang telah diamandemen seperti yang akan diperlukan untuk memberikan efek yang sama dengan Ketentuan ini sejauh mungkin.
7.5 Ketentuan ini harus ditafsirkan sesuai dengan hukum Indonesia dan setiap sengketa yang timbul berdasarkan Perjanjian ini harus tunduk pada yurisdiksi eksklusif dari Pengadilan Indonesia.
TERMS & CONDITIONS
1. Definitions
"Charity" means the official charity partner of the Event.
"Conditions" means these terms and conditions of entry for the Event.
"Entry Form" means the website pages which must be completed via the Online Entry Portal in order to participate in the Event.
"Event" means the event named on the Entry Form.
"Event Organiser" means ISPORT.
"Entry Fee" means the price of entry into the Event as set out in the Entry Form.
"Help Desk" means the official information desk run by the Event Organiser for the duration of the Event.
"Online Entry Portal" means the Event Organisers online registration system Participants must use in order to apply, register and pay for their entry to the Event.
"Participant" means the person named on the Entry Form who will be participating in the Event.
"Race Pack" means the official pack issued by the Event Organiser to the Participant containing all relevant Event materials.
2. These Conditions shall apply in place of and prevail over any terms or conditions (whether or not in conflict or inconsistent with these Conditions) contained or referred to in any documentation submitted by the Participant or in correspondence or elsewhere or implied by trade custom, practice or course of dealing. A variation of these Conditions is only valid if the Event Organiser gives notice to the Participant in writing in any official Event material or correspondence prior to the Event (including via email), The Participant shall be deemed to have accepted these Conditions upon completion of the Entry Form. All references to Participants shall include Charity Participants unless expressly stated otherwise.
2.1 The Participant acknowledges that participation in the Event is physically strenuous. It is acknowledged that participation in the Event will be physically demanding and the Participant is aware of the nature of the Event and associated medical and physical risks involved.
2.2 The Participant agrees that he/she is physically capable of competing in the Event and agrees to be solely responsible for his/her actions and the Event Organiser, its officers, employees, agents, affiliates, associated companies, sponsors or medical advisers are not responsible for any injury or illness that the Participant may suffer as a result of his/her participation in the Event (unless caused due to the negligence of the Event Organiser). The Participant accepts that should any medical or physical condition arise prior to the Event which is likely to affect his/her ability to compete, the Participant will withdraw in accordance with these Conditions. The Participant acknowledges the exclusion of liability and indemnity provided in clause 5 of these Conditions.
2.3 The Participant agrees to abide by all applicable rules and regulations of the relevant sporting governing bodies that oversee the running of the Event. The Participant shall not be entitled to a refund of the Entry Fee if he or she is disqualified from the Event as a result of an infringement of these Conditions or any such rules and regulations.
2.4 The Event Organiser may introduce cut off times as they see fit as part of the Event rules, being limits on the time taken to complete sections of the Event (as initiated by the Event Organiser at its discretion) to ensure the safe and proper running of the Event. Subsequently, competitors may be instructed to withdraw from the race in accordance with imposed cut off times.
2.5 The Event Organiser reserves the right at any time to remove the Participant from the Event or prevent the Participant taking part in the Event if in the Event Organiser's sole discretion, it considers such action necessary for safety reasons or the proper enjoyment of the Event by other participants or for any other reasonable reason. No refund of the Entry Fee shall be made if the Participant has acted negligently, maliciously, with willful misconduct or otherwise without due care and attention for the Event or other participants, so as to cause his/her removal.
2.6 At Race Pack collection, the Participant must produce appropriate photographic personal identification acceptable to the Event Organiser (such as an IC, drivers licence or passport).
2.7 While the Event Organiser takes every care with the staging of the Event, the Participant acknowledges that personal accident and personal items insurance is his or her sole responsibility.
2.8 The Event Organiser will email all communications including newsletters and other relevant Event information to the email address provided by the Participant upon their original application. The Event Organiser shall not be held responsible for any computer malfunctions or other technical anomalies that may occur in the process of sending out such email communications that may lead to failure of receipt by the Participant. To ensure receipt of all Event information, it is the sole responsibility of the Participant to ensure they provide the Event Organiser with the correct email address and postal address and to inform the Event Organiser of any changes to these prior to the Event within the time limits specified in these Conditions.
2.9 The age limit per age category will be based on the age of the Participant on the 31st December of the Event year.
2.10 All decisions and rulings by the Event Organiser, its employees and its agents are considered final. Accordingly, the Participant will comply with all Event rules and all instructions and guidelines given by stewards, marshals, and safety personnel. The Participant acknowledges and agrees that the Event Organiser will organise and run the Event and will have sole authority and be the final arbiter on all decisions relating to the safety, running and organisation of the Event, the rules of the Event, the timings/finish times and the placings.
2.11 These Conditions are personal to the Participant and it may not assign any of its rights or obligations under this agreement without the prior written consent of the Event Organiser. The Participant represents and warrants that the entry is purchased for personal use only, that it cannot be donated free of charge or otherwise given away for free, and that it is not purchased as part of any form of business or commercial activity (save as expressly authorised by the Event Organiser), and in particular, that the entry may not be resold or offered for resale by anyone whether at a premium or otherwise and may not be used for advertising, promotion use as a prize (including in competitions and sweepstakes), travel packages, or for any other trade purposes. Donation, give away, resale or attempted resale is grounds for seizure or cancellation without refund or other compensation.
2.12 The Participant acknowledges and accepts that circumstances concerning the Event may change from time to time for reasons out of the Event Organiser's reasonable control or otherwise, without the Event Organiser incurring any liability and without any rights to Withdrawal being accrued by the Participant other than set out in clause 4 below. By way of example, and for illustration purposes only, car parking arrangements and issues with hotels, may arise/change but such changes/issues will not allow the Participant to withdraw and nor will the Event Organiser be deemed liable except as otherwise set out herein.
3. Bookings and Payments
3.1 The Participant shall complete the Entry Form via the Online Entry Portal and submit it together with payment of the Entry Fee in accordance with the Event Organiser's website.
3.2 The Participant shall not be eligible or entitled to participate in the Event until full payment of the Entry Fee has been received by the Event Organiser. No payment shall be deemed to have been received until the Event Organiser has received cleared funds.
4. Withdrawals, Cancellations or Alterations
4.1 Entries are strictly non transferable, and Entry Fees are non refundable.
4.2 The Event Organiser reserves the right to change the date of the Event. Should a change of date be made, and the Participant is unable to attend on the revised date, he/she has three weeks to inform the Event Organiser in writing from when the change in date is announced to receive a refund of their Entry Fee. The Participant acknowledges that participant places are limited and payment of the Entry Fee and reservation of the place has an effect on logistics and the subscription for the Event.
4.3 No Participant shall be entitled to change the Event Category further to submitting the Entry Form.
4.4 The Event Organiser reserves the right to amend the Event format in their sole discretion or cancel the Event due to circumstances beyond its reasonable control. In the event of the Event being cancelled it shall provide the Participant with a full refund with no further liability whatsoever arising from such cancellation, if the event is changed to another format the Participant will not be entitled to any refund and there shall be no further liability whatsoever arising from such change of format
5. Event Organiser Responsibilities/Liabilities
5.1 Notwithstanding anything in these Conditions the Event Organiser shall not be liable to the Participant for any liability in contract, tort (including negligence) or otherwise for any loss of business, revenue or profits, anticipated savings or wasted expenditure, loss or damage of or to personal equipment belonging to the Participant or any indirect or consequential loss or damage whatsoever (notwithstanding that such loss was within the contemplation of the parties at the date of submitting the Entry Form) arising out of the Participant taking part in the Event or any other matter arising under these Conditions nor for an aggregate amount greater than the Entry Fee paid by the Participant. Without limiting the foregoing, the Event Organiser will not be liable for any actions of any spectators or other third parties unless otherwise set out herein.
5.2 Accordingly the Participant hereby expressly and irrevocably renounces, for him/herself, heirs and successors in title the right to any recourse or claims whatsoever against the Event Organiser, its officers, employees, suppliers and/or sponsors and/or persons for whom it is answerable (the "Associated Parties") as a result of any kind of physical, mental or other loss or damage of whatsoever nature (including any loss of earnings, profits, or pain and suffering) suffered by the Participant, directly or indirectly, or by his/her family or by any dependents and caused by an event in any way relating to the Participant s participation in Event, and the Participant hereby undertakes, for him/herself, heirs and successors in title to indemnify and hold harmless the Event Organiser, and the Associated Parties for any costs and/or amount which they or any of them may be required to pay as a result of any recourse or claim aforesaid by whomsoever made. The Participant also agrees to indemnify the Event Organiser and the Associated Parties for any claim, actions, liabilities or losses resulting from any breach of the Participant s declarations above and/or the Participant s negligent acts or omissions and/or wilful misconduct.
5.3 Nothing in these Conditions shall exclude or limit the liability of the Event Organiser:
5.3.1 for death or personal injury caused by the Event Organiser's negligence;
5.3.2 for fraud or fraudulent misrepresentation; or
5.3.3 for any matter which it would be illegal for the Event Organiser to exclude or attempt to exclude liability.
5.4 This clause 5 shall be read and construed and shall have effect subject to any limitation imposed by any applicable law.
6. Publicity and Results
6.1 The Participant irrevocably consents to:
6.1.1 his/her appearance in the Event being filmed, recorded, incorporated and exploited in whole or in part in any television programme, film, video or broadcast of whatever nature by all means and in all media and formats now or invented after the date of these Conditions; and
6.1.2 the use and reproduction of the Participant's name, likeness, appearance and photographs, films and recordings by all means and in all media for the purpose of advertising, publicity and otherwise in relation to the exploitation of the Event (and future events) and/or the promotion of the Event (and future events) and the commercial rights relating to the Event (and future events) provided that such use does not imply direct endorsement by the Participant of any official sponsor or supplier of the Event.
6.2 Any film, photographs (by camera or mobile phone), or any other recording of moving or still picture, and all intellectual property in connection therewith (including but not limited to copyright) shall remain the property of the Event Organiser, and where such intellectual property does not automatically vest in the Event Organiser, these Conditions shall constitute a legally binding assignment thereof and/or the Participant shall sign all reasonable documentation required to give affect thereto. Accordingly any such recording shall not be used other than for private use without the Event Organiser's prior written consent.
7. General
7.1 These Conditions (and the documents referred to in them) constitute the entire agreement and understanding of the parties and supersede any previous agreement between the parties relating to the Event. The Participant acknowledges and agrees that in submitting the Entry Form (and the documents referred to in it) it does not rely on, and shall have no remedy in respect of, any statement, representation, warranty, understanding, promise or assurance (whether negligently or innocently made) of any person (whether party to these Conditions or not) other than as expressly set out in these Conditions.
7.2 Nothing in these Conditions shall constitute or be deemed to constitute a partnership between the parties hereto or constitute or be deemed to constitute either party as agent of the other for any purpose whatsoever and neither party shall have authority or power to bind the other or to contract in the name of the other in any way or for any purpose.
7.3 No waiver by either party of a breach or a default hereunder shall be effective unless in writing and signed by both parties and any such waiver shall not be deemed to be a waiver of any subsequent breach or default of the same or similar nature.
7.4 To the extent permitted by law all provisions of these Conditions shall be severable and no provision shall be affected by the invalidity or unenforceability of any other provision with the remaining provisions if necessary, being so amended as shall be necessary to give effect to the spirit of these Conditions so far as possible.
7.5 These Conditions shall be interpreted in accordance with the laws of Indonesia and any dispute arising hereunder shall be subject to the exclusive jurisdiction of the Indonesia Courts.